News and Newsletters
HALL MANAGER
Please welcome Jenna Kiesman to our team as the new Hall Manager. Jenna's family, with two young children, relocated to Vernon February 2022. She completed her BA at UBC and has extensive experience with event and museum management.
MUSEUM NEWS
Museum signs have been installed and successfully attracted patrons this summer 2022. Volunteers spent over 270 hours giving tours and educating the public. We had 585 visitors double the number from 2021. UV protective film was added to the museum windows to reduce heat and protect the contents. Overall it was a productive and successful year for our satellite museum.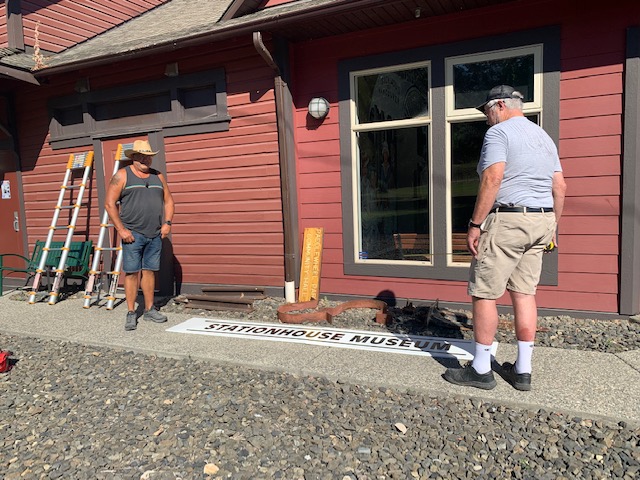 PAL (Public Access Lifering)
The Board of Directors has procured and installed a life ring. We worked with the Lifesaving Society and adopted their PAL Project. Installations on unsupervised public beaches have the potential to save lives.

This unit provides durability, ease of use, and is installed on the public washroom. This housing unit is very durable and resistant to vandalism. To prevent theft and misuse, the unit includes a use indicator and the graphic will include warnings against misuse.

Sign up for our Newsletter
Read our latest community newsletters:
---