Paddlewheel Hall
Rent our unique and beautiful venue on Okanagan Lake.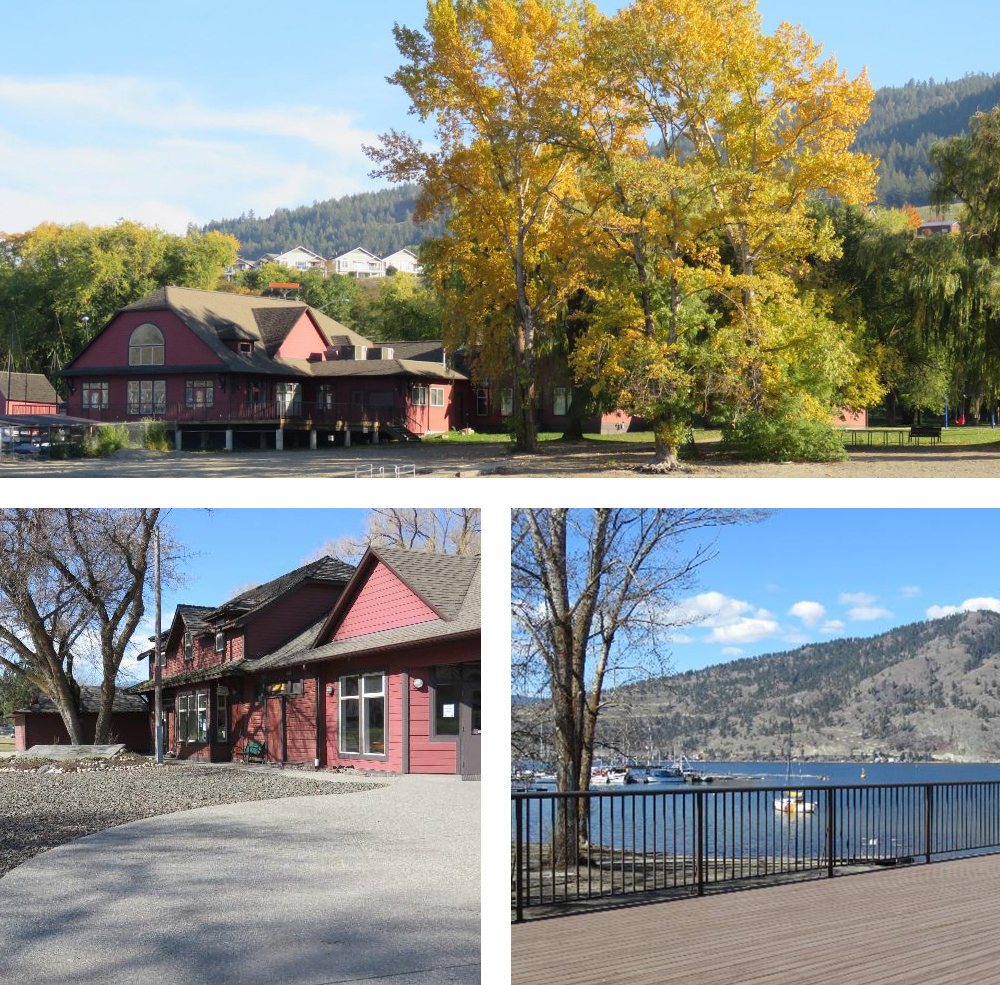 ---
Create cherished lasting memories of your wedding, anniversary, birthday, family reunion, events, celebrations of life and more at Paddlewheel Hall.
One of the most unique and popular venues on Okanagan Lake.
Large lakeside deck
250-person capacity
50 tables & 200 chairs
Wet Bar
Wheel chair accessible facility & washroom
Modular stage & speakers' podium
Non-commercial kitchen
Our unique Okanagan venue offers a stunning location on the beautiful Okanagan Lake. With a wraparound deck, a park and playground for outdoor enjoyment and unique photo opportunities, you can plan an amazing event.
Your guests are welcome to enjoy the Station House Museum if a private tour is arranged.
You may use your preferred vendors or choose from our Vendor List.
We recommend scheduling a meeting and tour of the facility.
Rates
(Day rates 9 am to 12:00 pm & one hour clean)
2023
2024
High Season Weekends
(April 1 – October 31 Fridays/Saturdays/Sundays)
$1420/day
$1562/day
Low Season Weekends and Weekdays
(November 1 – Mar. 31 weekends and all weekdays
Discounted 33%)
$903/day
$993/day
Hourly
(Max 6 h – weekends are subject to Board approval)
$85/hour
$93/hour
Security Deposits, Insurance, Cleaning and Music Fees are variable – inquire for rates.
*Low season weekends and all weekday (Monday to Thursday) rentals are discounted 33%.

The Greater Vernon area has three beautiful lakes, rolling hills and scenic vistas. You'll find friendly people, world-renowned golf courses, water sports, hiking, biking and more. Vernon is the largest city in British Columbia's North Okanagan Regional District and provides all the amenities of a major city. Vernon has a humid continental climate with average summer temperatures between 19.2 to 26.0 degrees Celsius (66.6 to 79.5 degrees Fahrenheit).