Paddlewheel Hall
Rent our unique and beautiful venue on Okanagan Lake for any special occasion large or small. One of the things that all the most cherished and satisfying relationships have in common is lasting memories. Create those cherished memories of weddings, anniversaries, birthdays, family reunions, corporate events and celebrations of life at Paddlewheel Hall.
The Perfect Venue
One of the most unique and popular venues in the Okanagan.
Large lakeside deck
250-person capacity
Ample parking
50 tables & 200 chairs
Non-commercial kitchen
Bar
Non-smoking facility
Modular stage & speakers' podium
Wheel chair accessible facility & washroom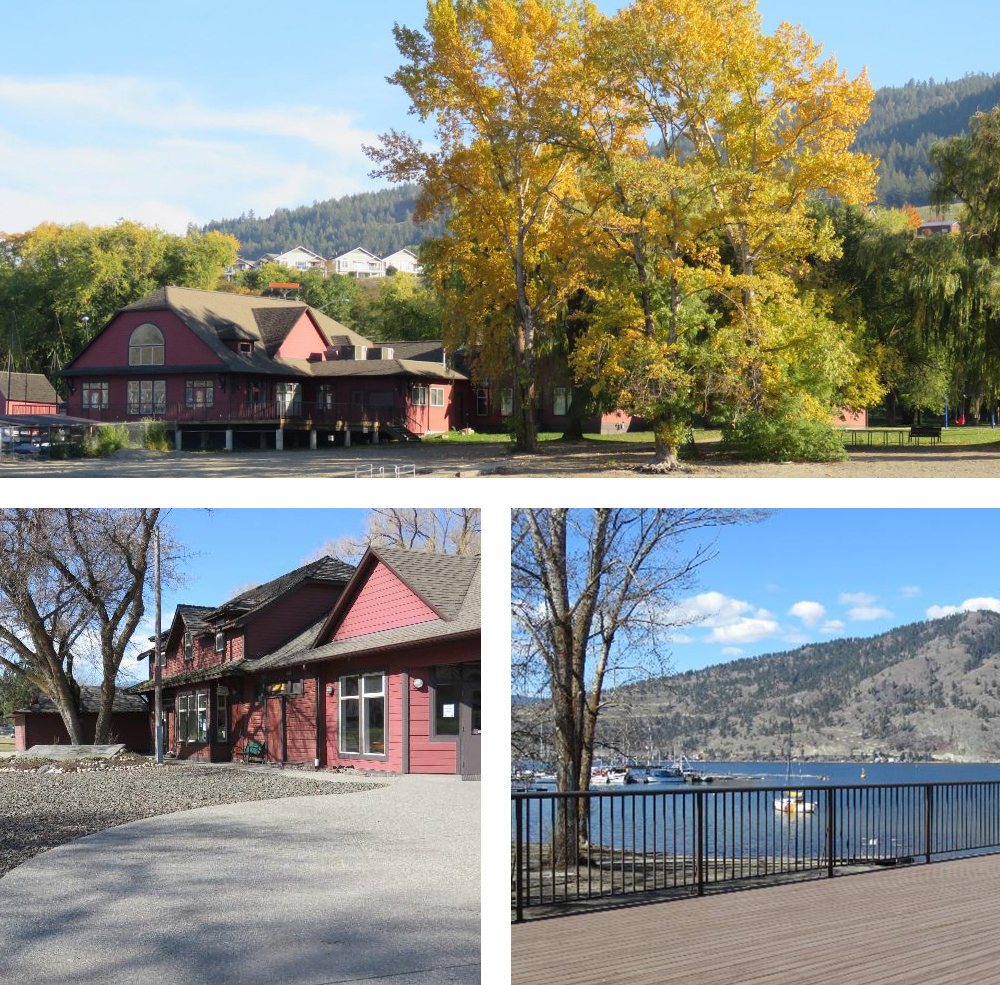 Our unique Okanagan venue offers a stunning location on the beautiful Okanagan Lake. It has a wraparound deck, a park and playground for outdoor enjoyment and unique photo opportunities.
Design your perfect event to meet your needs and budget. Your guests are welcome to enjoy the Station House Museum if a private tour is arranged.
You may use your preferred catering and bar service or choose from the Vendor List whom have worked with us and are familiar with our venue and its options.
We recommend scheduling a meeting and tour of the facility. Click Book Your Event to contact the booking agent.
*Low season rentals are discounted 33%. Please consult the booking agent for more information.