News and Events
Stationhouse Museum
The Museum is open year round for tours. Click HERE for more information.  
---
City of Vernon signs Memorandum of Understanding
The City of Vernon City Council recently endorsed the signing of a Memorandum Of Understanding with the Okanagan Landing and District Community Association at the November 9th Council Meeting.
This MOU is a great step forward in continuing the strategic direction in preserving the heritage and park for the community and public. We will build upon the previous support from RDNO and current agreement with the City. (Seen in photo below President Cyril Karvonen, Mayor Victor Cumming, VP Diana Bainbridge.)
Life Member Award
Darrel Voaklander has been nominated for, and the Board has voted unanimously, to award him with Lifetime Membership status.
Darrel has been a member of the Board of Directors since 2008. Most Mondays and often many other days Darrel is down at the Hall cleaning, fixing, adding or changing something. He is truly passionate about the Hall, Museum and Park and has made a substantial contribution to our success. He was also one of the original volunteers preparing the Stationhouse to become a museum. (Seen in photo President Cyril Karvonen presenting to Darrel Voaklander)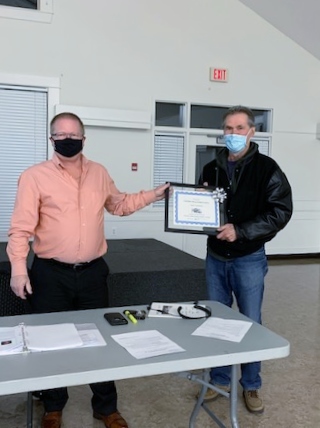 All Members Welcome
The Okanagan Landing and District Community Association, Paddlewheel Hall would like to make an important announcement following our Annual General Meeting held on November 19th, 2020.
Our recent AGM endorsed changes to the Bylaws to allow all residents of Greater Vernon, to be Regular Members of the registered (nonprofit) Charity to help preserve the Park and Boat Launch, the Museum, and the Hall. We issue instant CRA receipts for all memberships and donations. To become a member or for donations CLICK HERE.
There has been an increasing number of past residents who have moved away from the old Okanagan Landing civic boundaries that still wanted to be members. This bylaw change will allow them to be official members of the Association to assist us in preserving the rich heritage that defines Okanagan Landing. The Stationhouse Museum, an extension of the Greater Vernon Museum and Archives displays a look into the past with an incredible model of Okanagan Landing some 106 years ago.
Bill Tarr, a long-time resident of the "Landing", moved away and was excited in the opportunity to join the membership to support the Association. He has become the first "official" Regular Member outside our old boundary limits.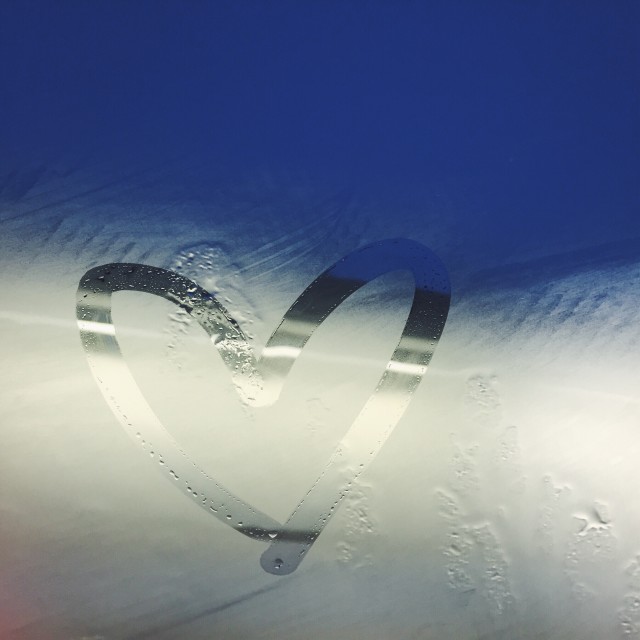 Bill says "Okanagan Landing is the place I spent my teen years and majority of my adult life. I learned about being a good community citizen, what paradise really looked like, got married, bought our first home together, became a husband and a father; all while living in Okanagan Landing! I guess one could say that Okanagan Landing is where I learned a lot about life and even more about love! Home is where the heart is!".
We issue instant CRA receipts for all memberships and donations. To be a member or for donations CLICK HERE